CBD Doctors Is Now Offering Pre-Employment Medicals
CBD Doctors Is Now Offering Pre-Employment Medicals in addition to our existing list of General Practice services. We are growing steadily and are equipped to collaborate further with the local business community.
We are enthusiastic about our partnership opportunities and understand that there are thousands of local businesses that might be curious about what we can do to assist in the well being of their workers. Pre-Employment health checks, Corporate Travel Vaccinations, Drug and Alcohol Screening, as well as Flu Shots are a few of our services that may be of interest. Enquiries and questions are encouraged as there are many industry specific requirements that we can assist with so feel free to contact our friendly reception staff.
Author Profile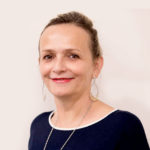 Dr Jelena Radosavljevic has mastered her family medicine expertise in South Australia prior to working at a number of successful suburban practices around Melbourne. In addition to her Fellowship of the Royal College of General Practitioners, she has also previously practised as a Palliative Care Specialist at a number of hospitals in Melbourne's South East. She enjoys working with young families as well as managing health of patients with chronic illnesses and other complex medical requirements.