Coronavirus – COVID-19 Melbourne News
Corona virus (COVID-19) NEWS
LAST UPDATED: 17/3/2020
---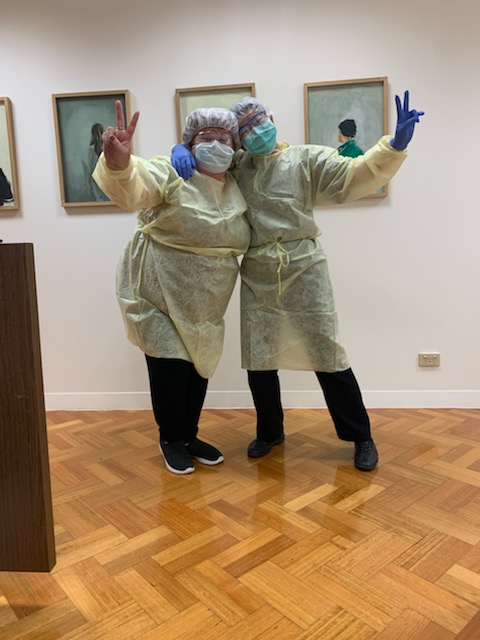 The World Health Organisation announced the Covid-19 pandemic.
That means that the whole world has been affected with the virus.  As the number of cases is increasing worldwide,  there will be lots of changes in regulation at work places, public places, public events and households.
The state of public health emergency was announced, therefore if you are infected or recommended a quarantine, you HAVE to stay in isolation by the current law. This is your obligation in preventing the virus from spreading. If you are asked to self isolate – do not "just duck to the shops" don't think " I will not hurt anyone " or "I will be out for 5 min "
Respect the recommendation as there is a legal power in place where if dobbed in you may be a subject of fine of $20,000 AUD.
https://www.theguardian.com/world/2020/mar/16/australian-state-governments-declare-public-health-emergencies-to-contain-coronavirus
---
At the CBD Doctors Melbourne we are carefully monitoring epidemiological situation and modify our practice to suit both our patients and our community needs.
Majority of cases (80%) have mild disease  and they don't need health interventions. Mild disease contributes to the high transmissible nature of the virus (many people would continue to work and interact with others because their symptoms are mild)
Children seem to be less affected than other age groups.
The biggest risk of infection is in elderly and frail, people with other medical condition as complications of infection are complex, severe and there is potential for fatal outcome.
The whole Australian Health System is focusing on identifying and early isolation, contact tracing and quarantine people with suspected and confirmed infection. It is overseen and guided by Victorian public health unit.
If the infection spreads widely through the country, we focus on early detection and home isolation of infected people, to prevent or further infections.
---
---
No-one can predict how COVID-19 is going to unfold in Australia.
We stay by the recommendation not to travel overseas, to minimise exposure to large group of people, wash hands thoroughly, protect other people from droplets by coughing into your elbow, avoiding kissing and shaking hands staying at home if sick.
At CBD Doctors Melbourne we provide telephone consultations, believing that it would help you if you are sick, you are concerned that you may be infected with COVID-19 and need evaluation, advice, a sick certificate, reassurance, guidelines.
Medicare rebate is available only to patients that are in isolation due to infection, have had potential contact with someone with Coronavirus and only for those that have been seen in our clinic in past 12 months.
At the CBD Doctors Melbourne we provide telephone consultations to everybody.
Whether you are a regular patient or a new patient, we will be happy to help. Prescriptions, certificates, advice, education, reassurance,  referrals…anything you need, we can try to accommodate your needs.
Book a Telehealth appointment now through our online booking engine.
Sources:
https://www.dhhs.vic.gov.au/sites/default/files/documents/202003/Self%20assessment%20for%20risk%20of%20coronavirus%20COVID-19.pdf
https://www.dhhs.vic.gov.au/victorian-public-coronavirus-disease-covid-19
WE CAN DO THIS TOGETHER
Dr Jelena Radosavljevic, MBBS, FRACGP
Practice Principal
CBD Doctors Melbourne