Covid-19 Melbourne – It is not over yet!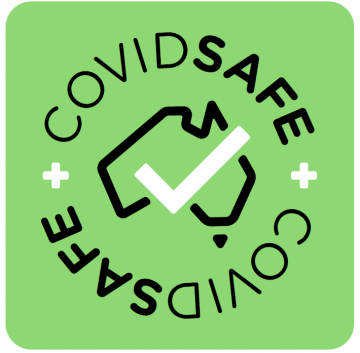 FOR MORE INFORMATION ABOUT OUR COVID-19 Testing Melbourne (Coronavirus clinic) CLICK HERE

For initial Covid-19 screening please book a TeleHealth appointment online or call CBD Doctors Melbourne on 03 9077 9912
---
The number of new cases infected with Coronavirus is increasing by very small number of cases every day. The number of people recovered is also increasing, hence we think we are winning!
The recommendation is to test everyone with sore throat, runny nose, fever, cough, shortness of breath. Please call CBD Doctors Melbourne if you think you may need to be tested.
If you test positive, health professionals have to report your details to the Department of Health by the law. Then they look for your contacts that could have passed the infection to you.  It is also necessary to find all contacts that you may had over time preceding your symptoms, as these individuals could also get infected.
To make it easier and less time consuming to get information, the Australian Government has introduced new app – Coronavirus Australia. You can find the most current information on pandemic, current guidelines on testing, isolation, treatments.
With another app COVIDSafe (Available on Google Play and Apple App Store), you can help chasing potential contacts, which can dramatically stop spreading. The program is secure and only gets activated if you have been in contact with infected person.
We need to trust the Government as much as we trusted them during GFC in 2008, as much as we trust them with both JobSeeker, JobKeeper programs!
The blood test that can potentially confirm recent or past infection that we have been so hopeful of, has failed the entire planet. The WHO announced that antibodies detected in the blood following infection are not prognostically helpful. If they are positive, due to the nature of the virus and the immunity it creates, it does not leave life-long immunity. Moreover once infected with the Coronavirus (Covid-19), the possibility remains that you may still become reinfected with the same virus.
This is extremely important for these reasons:
After the first infection you may get infected again and spread the virus
We should not be complaisant! We should continue with social distancing longer!
CBD Doctors Melbourne continues to care the same way and better than before pandemic. Please don't forget your cervical screen (Pap smear), your cholesterol, hypertension, diabetes, arthritis, heart disease… Try to exercise and keep your weight stable.
For majority of us this is the most difficult time of our lives as we exercise social distancing, isolation, job losses, income loss, fears and uncertainty.
We are here for you. Make an appointment with one of our doctors to share, evaluate and plan your recovery. There is increased risk of worsening anxiety, depression, poor sleep, panic attacks, substance abuse, alcohol abuse, family violence, suicide…you should not feel alone!
The CBD Doctors Melbourne has not stopped doing face to face consultations. We have planned carefully for isolating (not denying) patients with potential respiratory infections. We also minimise time you would spend in the waiting room and the practice, while exercising maximal social distancing at the reception, waiting room, consulting and the treatment room. We put safety of patients and staff first!
We have given more than 800 flu shots so far. Have you had one yet?
If you have any unmet health needs, please book an appointment. For those that can't come or are fearful of contracting virus via travel, or in the practice, we use secure platforms for tele-health- either via video or tele consultations.
For the simplicity we do provide bulk billing tele-health consultations. We understand financial hardship and want to support our patients that are at home, those that lost jobs, patients that can't leave homes for any reasons. CBD Doctors Melbourne also opened tele/video consultations during weekends, so you can book on -line and access health advice on Saturday and Sunday.
Keep the distance – we can do this together!
You can download the CovidSafe app from the following page
https://www.health.gov.au/resources/apps-and-tools/covidsafe-app