EMDR Therapy
Unblock Confidence, Creativity and Happiness!
Eye movement desensitisation and reprocessing (EDMR) reduces the influence of distressing memories, freeing us to live our life more fully.
Stress / Anxiety / Panic
Relationships
Parenting
Work and Sports Performance
Confidence
Leadership Effectiveness
Public Speaking
Bullying
Medical Procedures
Criticism or Harsh Upbringing Complicated Loss and Grief
Phobias
Trauma /PTSD
Car Accidents
Injuries
Abuse
If you are frustrated with lack of progress or have felt unable to overcome blocks or barriers so far, EMDR may be just what you are looking for. EMDR can quickly address issues that talk therapy can take years to heal.
It is a powerful psychological approach recommended by the World Health Organisation that has been used effectively for over 30 years in a variety of settings and cultures worldwide with many different types of distress. It works by rapidly dissolving the vividness and emotional charge of difficult memories, releasing you to get on with living well.
When a traumatic or upsetting experience occurs, it may overwhelm normal coping mechanisms. The memory and associated emotions are inadequately processed and stored in a frozen and distressing form. EMDR has been shown to produce neurological changes in the brain which resolve this, relieving present symptoms.
Why EMDR?
Often disturbing events happen in our lives that stay with us. The images, sounds, smells and feelings still seem to be there – they haven't changed. Such memories have a lasting negative effect that interferes with the way we see the world and the way we relate to other people.
EMDR has a positive effect on how the brain processes information. Following an EMDR session, we no longer relive the experience. We can still recall that an incident happened, but it no longer feels upsetting.
Unlike traditional "talking therapy" with EMDR you don't have to go into great detail about the events themselves, which is often overwhelming and prevents people taking helpful steps towards resolving issues from the past.
It is an evidence-based intervention used to help with the symptoms of small and large traumas, PTSD and more everyday distressing events.
Mindfulness and EMDR – how do they fit together?
Mindfulness has a wide range of benefits, both before and after EMDR processing.
Before:
Stabilises your nervous system
Reduces anxiety and emotional overwhelm
Builds confidence that you can choose where to place your attention at will – to keep it on something helpful and to remove it from something unhelpful like worry or repetitive negative thoughts
Increases feelings of peace and calm
After:
Establishes well-being and emotion regulation skills and benefits for life
Increases focus, energy and choice in how to respond
Opens up greater creativity and performance potential
For more information please contact CBD Doctors Melbourne on (03) 9077 9912
Author Profile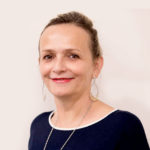 Dr Jelena Radosavljevic has mastered her family medicine expertise in South Australia prior to working at a number of successful suburban practices around Melbourne. In addition to her Fellowship of the Royal College of General Practitioners, she has also previously practised as a Palliative Care Specialist at a number of hospitals in Melbourne's South East. She enjoys working with young families as well as managing health of patients with chronic illnesses and other complex medical requirements.