Flu Vaccines Available Now!
Flu vaccines available now at CBD Doctors Melbourne! We are offering four strain vaccines only this year for extra coverage and they are available earlier than in previous years.
For Medicare card holders, consultations are Bulk Billed! Please call us on (03) 9077 9912 or book on the link below.
https://www.hotdoc.com.au/medical-centres/melbourne-VIC-3000/cbd-doctors-melbourne/doctors
For travellers and Private Health Insurance policy holders an invoice for claiming with their insurer.
Look forward to seeing you soon!
Author Profile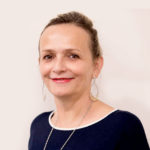 Dr Jelena Radosavljevic has mastered her family medicine expertise in South Australia prior to working at a number of successful suburban practices around Melbourne. In addition to her Fellowship of the Royal College of General Practitioners, she has also previously practised as a Palliative Care Specialist at a number of hospitals in Melbourne's South East. She enjoys working with young families as well as managing health of patients with chronic illnesses and other complex medical requirements.