Is Your Work-Life Balance Getting The Better Of You?
We all have times that have us allow anxiety and stress into our lives. Most of us who work in the Melbourne CBD have to juggle the pace of the city and absorb higher loads at times throughout the year. Whether we are trying to get well or just proactive about our physical or mental health we have the right services at your disposal.
CBD Doctors' GP's are experienced with providing necessary evaluations and have an established network of professionals ready to assist here at our centre and around inner Melbourne.
From allied health; psychological services, counselling to specialist practitioners, CBD Doctors is here to work through these issues with you.
Call us with any questions you may have, our admin staff are here to help!
Author Profile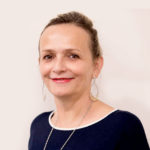 Dr Jelena Radosavljevic has mastered her family medicine expertise in South Australia prior to working at a number of successful suburban practices around Melbourne. In addition to her Fellowship of the Royal College of General Practitioners, she has also previously practised as a Palliative Care Specialist at a number of hospitals in Melbourne's South East. She enjoys working with young families as well as managing health of patients with chronic illnesses and other complex medical requirements.