Merry Christmas and Happy New Year!
CBD Doctors Melbourne wish to want to thank everyone for a great year and happy holidays. We look forward to re-opening in 2016!
We are CLOSED from 25th December and re-open on Monday the 11th of January. If you are in need of a doctor during our period of closure please call the Australian Locum Medical Service on 132660.
See you all in the new year.
Author Profile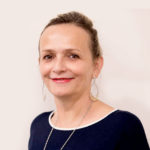 Dr Jelena Radosavljevic has mastered her family medicine expertise in South Australia prior to working at a number of successful suburban practices around Melbourne. In addition to her Fellowship of the Royal College of General Practitioners, she has also previously practised as a Palliative Care Specialist at a number of hospitals in Melbourne's South East. She enjoys working with young families as well as managing health of patients with chronic illnesses and other complex medical requirements.