On The Spot Drug and Alcohol Screening at CBD Doctors
At CBD Doctors, we have the capability to perform on the spot Drug and Alcohol screens for pre-employment medicals and last minute deployments to rural and international work destinations.
The CBD is a busy and dynamic place, which makes it difficult for doctors to set aside to achieve a convenient turnaround for such services. At our clinic we are committed to providing a service that is reflective of the demands of our diverse patient base.
Please contact our reception staff for more information and we will endeavour to fit you in!
Author Profile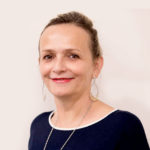 Dr Jelena Radosavljevic has mastered her family medicine expertise in South Australia prior to working at a number of successful suburban practices around Melbourne. In addition to her Fellowship of the Royal College of General Practitioners, she has also previously practised as a Palliative Care Specialist at a number of hospitals in Melbourne's South East. She enjoys working with young families as well as managing health of patients with chronic illnesses and other complex medical requirements.