Poisonous mushrooms growing in Melbourne
Dear Patients,
The Victorian Government has sent out a warning regarding picking mushrooms at this time of year:
Key messages
• Extreme caution is advised when picking and consuming wild mushrooms – if in doubt, don't consume.
• Poisonous mushrooms including Death Cap mushrooms and Yellow-staining mushrooms are currently growing in and around Melbourne
• Cooking, peeling or drying these mushrooms does not remove or inactivate the poison.
• There is no home test available to distinguish safe and edible mushrooms from poisonous mushrooms.
• Mushrooms purchased from a supermarket, greengrocer or other reputable source are safe to eat.
Stay Safe!
CBD Doctors
Author Profile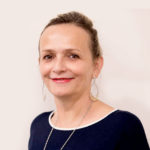 Dr Jelena Radosavljevic has mastered her family medicine expertise in South Australia prior to working at a number of successful suburban practices around Melbourne. In addition to her Fellowship of the Royal College of General Practitioners, she has also previously practised as a Palliative Care Specialist at a number of hospitals in Melbourne's South East. She enjoys working with young families as well as managing health of patients with chronic illnesses and other complex medical requirements.