Are you protected against Meningococcal disease?
We have recently seen more urgency around ensuring that our population is protected from Meningococcal disease. From time to time we observe a spike in cases and it's always important to ensure we are vigilant particularly around more vulnerable members of our community.
There is no single vaccine to protect against meningococcal disease. The governement provides free vaccines for certain groups. It is important to ask your GP if you or your family members need a vaccine and if you are entitled to have a vaccine free of charge.
These vaccines are available at the CBD Doctors Melbourne:
1-Meningococcal group C
Provided as a part of national immunisation program free of charge
2-

Quadrivalent meningococcal serogroups A, C, W135, Y-
The Quadrivalent is recommended for patients 9 months to 55 years of age as a single dose

15-19 year olds receive this free of charge in Victoria

For patients who may be at on ongoing risk of exposure booster dose after 7 years may be recommended

It is also recommended to travellers to Sub Saharan Africa and South America (Brazil),military recruits, travellers to Saudi Arabia during the annual Hajj pilgrimage
3- Meningococcal group B
It is recommended for all age groups from 6 months and older

And requires 2 doses 8 weeks apart for all patients older than 6 months of age,

Patients 6 weeks to 5 months of age would need 3 doses 8 weeks apart
Travel vaccines:
As we provide travel immunisation following recommendations of the World Health Organisation, we would like to provide you with the best recommendation tailored to individual's needs.
Your travel immunisation need would base on your intended destination/s, length of stay your general health and previous immunisation.
In general we recommend that every international traveller has the influenza vaccine and updated diphtheria, tetanus and whooping cough vaccine
All travellers need booster vaccine against polyomyelitis and measles once in a life time, even they had full immunisation in childhood.
Please feel free to come and discuss your travel needs with one of our doctors.
Author Profile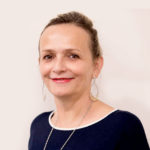 Dr Jelena Radosavljevic has mastered her family medicine expertise in South Australia prior to working at a number of successful suburban practices around Melbourne. In addition to her Fellowship of the Royal College of General Practitioners, she has also previously practised as a Palliative Care Specialist at a number of hospitals in Melbourne's South East. She enjoys working with young families as well as managing health of patients with chronic illnesses and other complex medical requirements.