Q Fever Vaccinations – CBD Doctors Melbourne
CBD Doctors Melbourne have added Q Fever Vaccinations to our Services. Give us a call on (03) 9077 9912 to learn more about what is involved in the process.
In some cases participation in commercial activity within at-risk industries will require mandatory testing and vaccination.
Q fever is caused by bacteria (called Coxiella Burnetii) which can be caught by humans from animals that carry the infection. These bacteria can cause illness in humans, sometimes mild, sometimes severe. Vaccination with Q-VAX® is recommended for people working with cattle, sheep or goats, or products from these animals and includes:
• abattoir workers and visitors
• veterinary personnel
• stockyard workers
• farmers
• shearers
• animal transporters
• laboratory workers handling potentially infected veterinary samples or visiting abattoirs
• kangaroo processing/culling workers
The risk of becoming infected with Q fever is highest in the first few years of exposure. Workers who are at risk of contracting Q fever should be immunised as soon as possible after they commence work.
Q-VAX® Q fever Vaccine is given by injection under the skin, usually in the upper arm just like most vaccines. It is used to help protect people against the infection.
Author Profile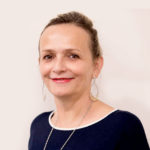 Dr Jelena Radosavljevic has mastered her family medicine expertise in South Australia prior to working at a number of successful suburban practices around Melbourne. In addition to her Fellowship of the Royal College of General Practitioners, she has also previously practised as a Palliative Care Specialist at a number of hospitals in Melbourne's South East. She enjoys working with young families as well as managing health of patients with chronic illnesses and other complex medical requirements.