Travelling to South America, India or South East Asia?
Have you packed everything for your journey?
Our doctors can provide you with the necessary travel health advice on each particular region around the globe.
All our vaccines are now kept in stock and we would do our very best to offer the quickest possible turnaround. CBD Doctors Melbourne has same day appointment availability, which we hope to offer to you.
Author Profile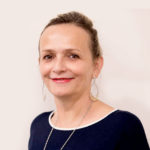 Dr Jelena Radosavljevic has mastered her family medicine expertise in South Australia prior to working at a number of successful suburban practices around Melbourne. In addition to her Fellowship of the Royal College of General Practitioners, she has also previously practised as a Palliative Care Specialist at a number of hospitals in Melbourne's South East. She enjoys working with young families as well as managing health of patients with chronic illnesses and other complex medical requirements.