Welcome Jennifer Donnelly- Accredited Practising Dietitian
A very warm welcome to Jennifer Donnelly, who is no stranger to the CBD. Ask us about her services!
Jennifer Donnelly is an Accredited Practising Dietitian with qualifications including a Master of Dietetics and Graduate Certificate of Human Nutrition from Deakin University.  She also has over 10 year's experience as a Medical Scientist within research and diagnostic settings.
Jennifer's Dietetic experience includes clinical work within major Melbourne hospitals, corporate dietetics within the Heart Foundation (Victorian Division) and within group education programs such as the Diabetes Australia "Life!" cardiovascular disease and diabetes prevention program.  Jennifer currently works as a Clinical Rehabilitation Dietitian along with her private practice work which she finds enormously rewarding.
Her areas of practice include general dietary and nutrition advice, weight management (including bariatric patients), diabetes (all types), various GI disorders (including IBS, IBD and coeliac) women's health and pregnancy, renal disease, cardiovascular disease, osteoporosis, nutrient deficiencies, malnutrition/underweight, children's eating behaviours amongst many more nutritional lifestyle and medical conditions.
Author Profile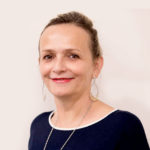 Dr Jelena Radosavljevic has mastered her family medicine expertise in South Australia prior to working at a number of successful suburban practices around Melbourne. In addition to her Fellowship of the Royal College of General Practitioners, she has also previously practised as a Palliative Care Specialist at a number of hospitals in Melbourne's South East. She enjoys working with young families as well as managing health of patients with chronic illnesses and other complex medical requirements.