Attention Deficit Hyperactivity Disorder (ADHD)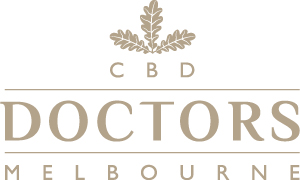 At CBD Doctors Melbourne we noticed increased demand for adult assessment for ADHD.  It is usually "a retrospective diagnosis" meaning that it may have started in childhood. In the past we had a lack of awareness, shortage of specialist psychiatrist and controversies surrounding the diagnosis of ADHD.We also experience strict and complex regulation of use of medications for ADHD medications (dexamfetamine, Ritalin and lisdexamfetamine), for "Schedule 8" medications.
Over the last 12 months we have referred increased number of patients from all around Victoria to different psychiatrists in order to be assessed for ADHD. Neither the diagnosis nor the treatment of ADHD is straightforward.
If you think you may have Attention Deficit Hyperactivity Disorder, we suggest:
Conducting a home assessment first. A self assessment can be found here.
Visit your GP
Referral to a psychiatrist (please note this is only one option of treatment and the only one that gives you an access to ADHD medications)
Return consultation to your GP for a prescription
The complexity of prescribing medications and monitoring outcomes is usually up to your GP and can be complex.
We asked Dr Manoj Ravindran, Psychiatrist Clinical Director at Rivendell Clinic North West Private Hospital:
"The incidence of ADHD is estimated at approximately 5%, which means that 1.3 million Australians are currently struggling with this condition. Undiagnosed and untreated ADHD can have a devastating impact on the lives of patients and their families. ADHD is associated with multiple physical and mental health comorbidities. A significant proportion of patients present with emotional dysregulation, anxiety and rejection sensitivity.
When ADHD is properly managed, Patients begin to live a more fulfilling life.
We at Fluence Clinic recognise the importance of managing this condition effectively and promptly in order to help patients live a more fulfilling life.
If you feel like you may have ADHD, please see your GP who will make a referral and you can soon start your journey of recovery".
Once a patient has an assessment completed by a psychiatrist:
Book long appointment face to face at CBD Doctors Melbourne
Your Doctor will prescribe you a medication, as per your psychiatrist's letter. This prescription requires "an authority" which means that a doctor will need to talk to PBS (Pharmaceutical Benefit Scheme). to get an approval. This is be required every time that you need a new script.
Your Doctor will then have to apply for "a permit" which usually contains a maximal daily dose for the medication.
ECG is organised on the day of your appointment and then periodically.
At CBD Doctors Melbourne we work closely with psychiatrists, and we are happy to titrate the dose. Unfortunately, every change of dose requires a new appointment, new script and authority from PBS).
Once your daily dose is stable, you will only need one appointment every 6 months.
Once your doctor gets a permit to prescribe (usually lasts 2 years), only that doctor and other doctors in that particular practice can prescribe that medication.
If you want to change your practice, you will need an appointment and the licence has to be transferred to another practitioner, through the administrative process that requires input both your old and our new doctor.
If you think you have ADHD, please book an appointment with one of the Doctors at CBD Doctors Melbourne here.
Treatments of ADHD:
Lifestyle changes
Cognitive-behavioural intervention approaches
Parent/family training
Cognitive-behavioural interventions
Cognitive training
Neurofeedback
Organisation/school-based interventions
ADHD Coaching
Peer support workers
Useful links: