Changes to Medicare
My Medicare Program – How to register?
If you have a Medicare card and you have been to CBD Doctors Melbourne as a patient, and a doctor at CBD Doctors Melbourne is your GP,  you will need to register via My Medicare.
There are two options: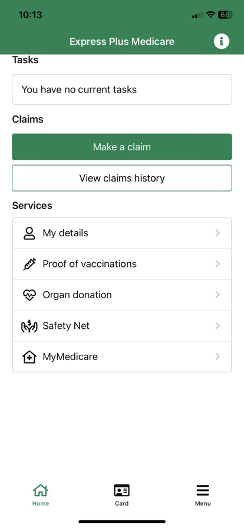 Brief Medicare Overview:
Medicare is a national health system that helps Australians cover some of the costs of their medical examinations and treatments. It provides a subsidy for health needs. It was established in 1984 and has had very few changes over the years.
One of the most recent changes to Medicare was the introduction of telephone and video consultations. This was important during the Covid-19 pandemic. Patients were able to stay isolated and safe while continuing to have consultations with their doctor.
More information can be found here: https://www.servicesaustralia.gov.au/about-medicare?context=60092
What does Medicare Cover:
More information on what Medicare covers can be found here:  https://www.servicesaustralia.gov.au/health-care-and-medicare?context=60092
Why Change?
Lots of Australians live with chronic illnesses, which means they need to see their GP and other specialists often. Their care can be very complex, requiring several health professionals and allied health professionals. They may require help from physiotherapists, diabetic specialists, dietitians, psychologists, and many others. Not surprisingly, these patients visit hospitals and emergency departments often. As the burden on emergency departments and hospitals is increasing past their capacity, the government is working to improve this through changes to Medicare.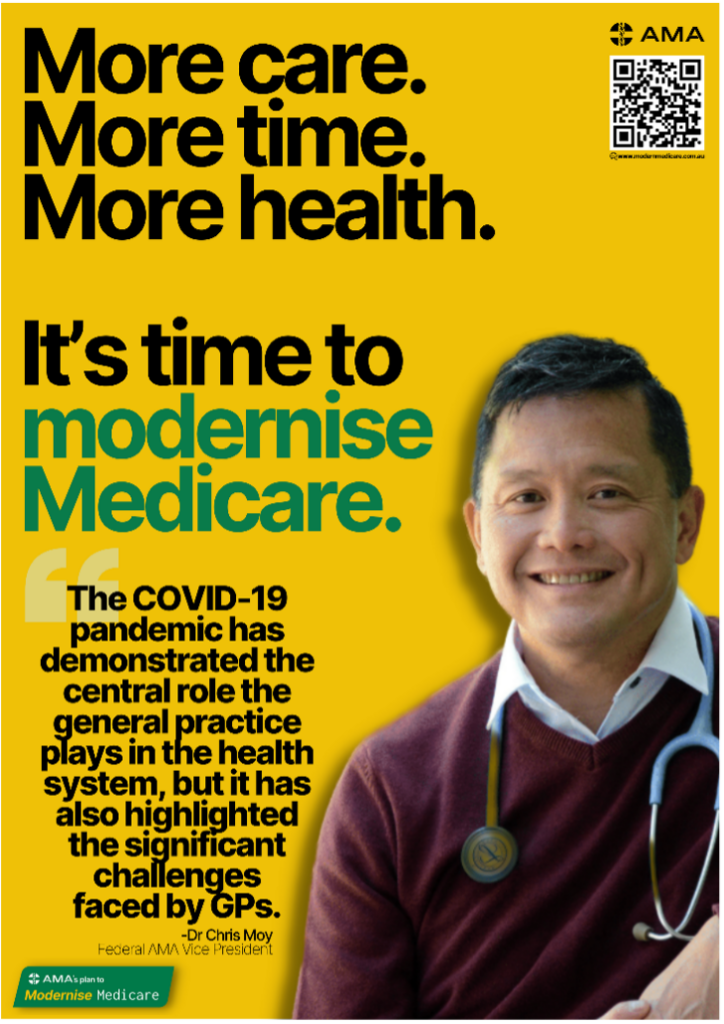 My Medicare Simplified:
My Medicare is a new, voluntary patient registration model for general practice. Under this model, patients will be able to register with a chosen general practitioner (GP) at their preferred general practice. Practices will receive incentive payments to deliver wraparound, tailored care to patients.
The Australian Government is committed to try to make it easier for Australians to access health and meet their complex medical needs, therefore they invested in My Medicare.
Its aim is to centralize and simplify the care of patients with chronic illnesses, while providing good quality care, meeting their health needs outside of already stretched hospital care.
More information can be found here:
How My Medicare Works:
Step 1: As of July 1, 2023, practices have been enrolled into the program.
Step 2: If you are a patient who has visited multiple practices, from October 1, 2023, you will need to be registered with one GP and the practice that GP is affiliated with. You nominate your GP. During the next few months, we will ask you to register online via your My Gov account. A paper form will also be available at reception.
Step 3: The doctor and the practice accept you as a patient.
Benefits of My Medicare:
From November 1 2023, rebates will increase for children under 16 and people with concession cards.
Access to longer telephone consultations with an increased rebate from Medicare (until now Medicare was subsidizing only short telephone consultations)
Patients will have better access to chronic disease management programs
Patients will be able to access complex care from allied health and pharmacy
There will be better continuity of care for patients
My Aged Care will be funded so patients in nursing homes can get access to better care like those in community.
Additional Information:
The changes are evolving and will take a few months to complete.
The 12 months rule will stay – if you haven't been seen in a practice for the last 12 months, or you are a new to the practice, Medicare will not subsidize your consultation. You will need to pay a full fee.
More information can be found here:  https://www.health.gov.au/our-work/mymedicare