Tested Postive for COVID-19?
Please don't come to CBD Doctors Melbourne if you have any symptoms: a sore throat, runny nose, fever, if you have severe headache, don't feel well, or if you have been in close contact with someone who tested positive to COVID-19.
Please make a telephone or video consultation with one of the doctors. They will arrange a suitable test and treatment for you, including a visit to the clinic.
If you have completed your 7 days of isolation and still have symptoms we encourage to make a telephone or video consultation also.
You may need to do a Rapid Antigen Test (RAT) first.
Close contacts:
Close contacts are defined if you have spent 4 hours or more with someone who has COVID-19 inside of a house, accommodation or care facility.
If you are a close contact, you would need to do the RAT immediately, as soon as you are notified. You will need to stay in isolation and repeat the test on day 6 of your isolation.
Please see below useful links:
1. How to use RAT
https://www.dailymail.co.uk/news/article-10376959/Doctor-reveals-people-getting-false-negatives-rapid-antigen-tests.html
2. What if I test positive to COVID-19
https://theconversation.com/ive-tested-positive-to-covid-what-should-i-do-now-174458?utm_source=facebook&utm_medium=bylinefacebookbutton&fbclid=IwAR3Wq0USq2K0ZnPz30tN7YjyjJzcmDX_MYu0KkWJY41yBWbrk1r0sUKDIx0
Please note: you will need to be in isolation for 7 days. YOU DON'T NEED another  clearance test.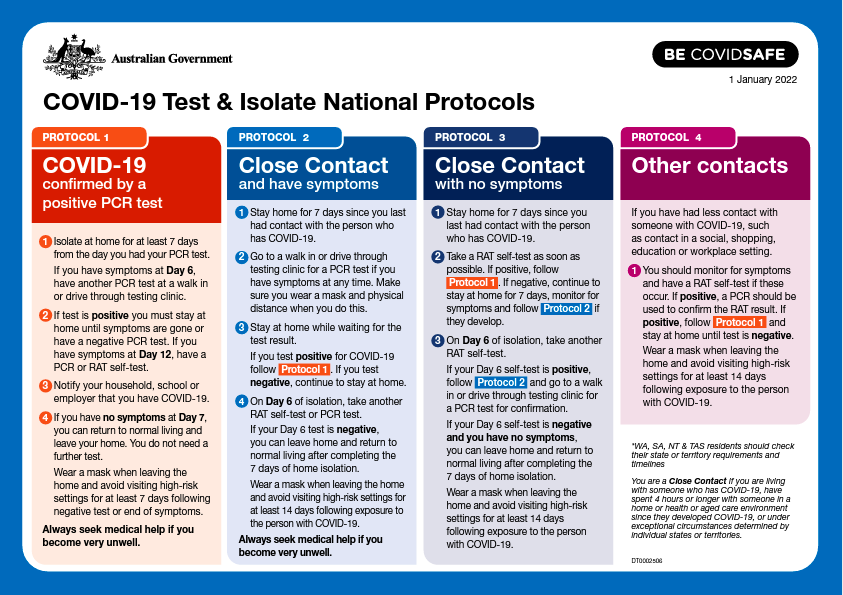 3. What should my contacts do?
https://www.coronavirus.vic.gov.au/checklist-contacts
4. How to upload your RAT  result?
https://dhvicgovau.powerappsportals.com/rapid-antigen-test/
5. How can I get clearance for work after being sick with COVID-19?
At CBD Doctors Melbourne we can provide you with back to work clearance.
If you used a RAT test we require proof of us.
If you had a PCR test we require laboratory proof.
You don't require a second clearance test.
6. What if I had COVID-19 and want to travel overseas?
https://www.qantas.com/au/en/coronavirus/vaccination-exemptions-medical-clearance.html#past-positive-clearance
(Please note different airlines may have different process, this is just a reference)
7.  COVID-19 vaccination and booster:
We don't provide any primary immunisation course vaccines or booster vaccines to either adults or children of any ages. Please refer to Victorian Vaccination hubs and local pharmacies.