COVID-19 Vaccine at CBD Doctors Melbourne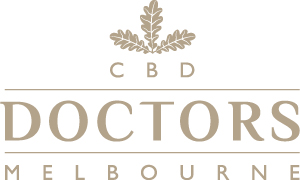 10 October 2021
Third Dose Recommendation:
ARTAGI has recommended that people with compromised immune systems need to receive a THIRD DOSE of the COVID-19 vaccine. There is significant evidence that this cohort has a reduced immune response to the COVID-19 vaccine and they need three primary doses. Please note this is not a booster shot.
No guidelines have been provided for administering COVID-19 booster shots for the rest of the population i.e those without a compromised immune system.
Two doses remain highly protective against severe disease/hospitalisation in the general population (≥93% vaccine effectiveness). Protection has remained high even during the period of delta variant predominance, with reduced numbers of hospitalisation up to 6 months after vaccination.
Severe infection of SARS-2 COVID-19 in fully vaccinated population is rare.
Antibody Testing Post COVID-19 Vaccination:
Antibody testing is not recommended to assess immunity for SARS-CoV-2 following receipt of the COVID-19 vaccination, including in immunocompromised individuals after a 2nd or 3rd dose. There are no serological assays that provide a definitive correlate of immunity to SARS-CoV-2.
COVID-19 Infection Control at CBD Doctors Melbourne:
As at today 84.67% of Victorians had their first dose. 56.57% had both doses.
We expect that we will hit the target 80 % of fully vaccinated on November 6.
Both Pfizer and Astra Zeneca COVID-19 vaccines are available at CBD Doctors Melbourne. We remain open for face-to-face consultations but rely on patients' vigilance, compliance and honesty.
Our receptionists will ask you if you have been in contact with anyone who tested positive for  COVID-19, if you visited hotspots, or you have any symptoms of sore throat, runny nose, fever or cough.
We will ask you about your COVID-19 vaccination history. It really matters. Just because you haven't had your COVID-19 vaccine it does not mean that we will not see you in the practice.
If you are coming to have any procedure and your consultation may take longer, we may ask you to get test prior your appointment.
We are taking extra measures to be protected. Doctors, nurses and administration support risk our lives by providing comprehensive medical services to Melburnians. All of us wear full PPE including N-95 masks and goggles. Communicating can be extremely difficult at times particularly at reception where we have continuous sneeze guards. We ask you to please be patient and respectful.
Useful links:
************************************************************************************************************************
31 July 2021
CBD Doctors Melbourne is proud to announce that we are 100% COVID-19 vaccinated
We have both the Astra Zeneca and Pfizer Covid-19 vaccines.
Please check your eligibility before booking for your vaccination. All Covid-19 vaccines are administered as per the Government rollout recommendations. Proof of eligibility is required if you are under 40 years of age, please bring your roof of eligibility when coming to receive your vaccine.
CBD Doctors Melbourne is offering vaccines to everyone. We provide up to date recommendations based on worldwide research, including from the Australian Technical Advisory Group on Immunisation (ATAGI), and from infection disease specialists.
All our team members are fully vaccinated. Some have received the Astra Zeneca vaccine others have received the Pfizer, as per the Government recommendation.
Who can get Covid-19 vaccine?
Everyone over 60 years of age is eligible for the AstraZeneca vaccine
40-60 years of age are eligible for the Pfizer vaccine.
Under 40 years of age:
Pfizer is currently recommended vaccine for under 40s
Due to shortage, under 40s can jump the queue and receive the AstraZeneca vaccine.
If you are a health care worker, front line worker, age care worker, if you are caring for someone with a disability, if you are exempted from travel restrictions and you are going overseas, you are eligible for the Pfizer vaccine.
If you are under 40 and suffer from a chronic medical condition, you are also eligible for the Pfizer vaccine.
You need to bring your documents to prove you are eligible for Pfizer vaccine.
https://www.health.gov.au/initiatives-and-programs/covid-19-vaccines/getting-vaccinated-for-covid-19/when-will-i-get-a-covid-19-vaccine
The risks of AstraZeneca explained
The most common side effects are: aches and pains, shakes and shivers, muscle aches and pains 24-48 h after the vaccine. Please note: blood clots are RARE.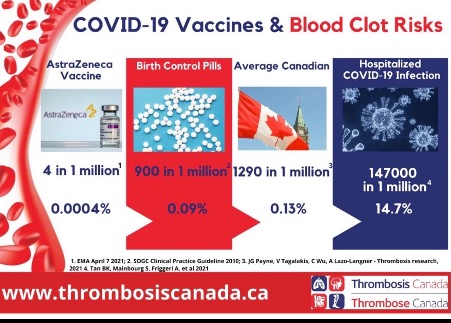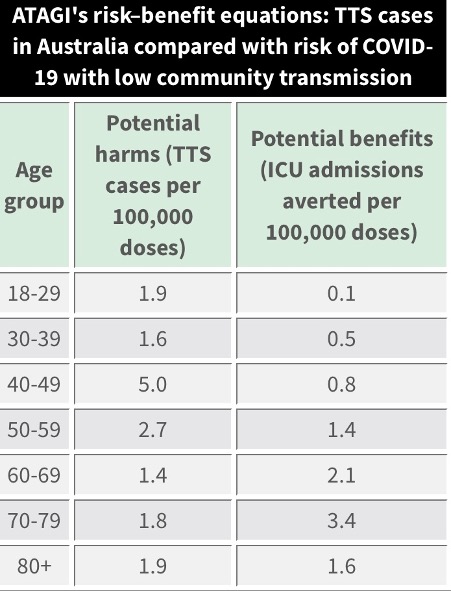 The most recent data from UK suggest that the Astra Zeneca Covid-19 vaccine is efficient in reducing number of hospital admissions, ICU admissions and deaths from delta strain of virus.
A combination of Covid -19 AstraZeneca and Pfizer vaccines is more effective than one vaccine alone (Combination of vaccine based on adenovirus vector and mRNA vaccine).
https://www.thelocal.de/20210701/german-experts-recommend-mrna-covid-vaccine-after-astrazeneca/
https://www.abc.net.au/news/2021-07-02/germany-recommends-switch-astrazeneca-pfizer-moderna-mrna/100262212
Germany has approved Covid-19 vaccine for adolescents with medical conditions.
https://www.reuters.com/world/europe/german-panel-gives-limited-approval-covid-19-shot-adolescents-2021-06-10/
Book online: https://www.cbddoctorsmelbourne.com.au/
************************************************************************************************************************
Update 15 May  2021
From 17 May all patients under 50 years of age should book at massive immunisation centres to recieve their Pfizer vaccination.
Please see link for more information: https://www.vision6.com.au/v/47492/12373450/email.html?k=2e45BDu8BIaKJXVHDcxAhCXEJeK27fkGJmWFxY0W0ko
************************************************************************************************************************
Update 26 April 2021
At CBD Doctors Melbourne we continue our COVID-19 vaccine rollout, as per the Australian Government Department of Health guidelines. We continue to deliver vaccinations as planned, and along with our everyday core general practice and flu vaccinations.
You can book directly online. If you are a new patient, please fill in the registration form through Hotdoc first. You can book via our website.
https://www.cbddoctorsmelbourne.com.au/
Everyone older than 50 years is welcome. We use the Oxford AstraZeneca vaccine which is safe and recommended by the Government to be used in general practice.
There are situations where it may be appropriate to receive AstraZeneca vaccine if you are younger than 50 years – where risk of vaccine is acceptable. For example if you are travelling to areas with high prevalence of COVID-19 infection like India and Papua New Guinea.
Please read the consent form:
https://www.health.gov.au/sites/default/files/documents/2021/02/covid-19-vaccination-consent-form-for-covid-19-vaccination_2.pdf
Despite individual cases of rare blood clots mainly in people younger than 50 years the vaccine is safe. COVID-19 vaccine side effects are much less common and much less severe than infection with COVID-19 virus and it's complications.
Potential side effects of the Covid-19 AstraZeneca vaccine:
https://www.health.gov.au/sites/default/files/documents/2021/04/covid-19-vaccination-after-your-astrazeneca-vaccine-covid-19-vaccination-after-your-astrazeneca-vaccine.pdf
Side effects are closely monitored and CBD Doctors Melbourne is a part of national surveillance program for monitoring the COVID-19 AstraZeneca vaccine side effects.
https://www.ausvaxsafety.org.au/our-work/covid-19-vaccine-safety-surveillance
************************************************************************************************************************
Update 12 April 2021
CBD Doctors Melbourne has received the first delivery of the COVID-19 vaccine to be administered to patients that qualify for part 1b of rollout.
Unfortunately, this coincides with the announcement by Department of Health in relation to AstraZeneca COVID-19 vaccine on 8 April 2021. The information which is summarised below can be found at https://www.health.gov.au/news/atagi-statement-on-astrazeneca-vaccine-in-response-to-new-vaccine-safety-concerns
There is still a huge benefit in receiving the vaccine for preventing the symptomatic infection with SARS-2 COVID-19.
Please read the latest news about COVID-19 vaccine (AstraZeneca):
Due to the potential link to rare but serious side effect (thrombosis with thrombocytopenia syndrome "TTS") associated with the AstraZeneca vaccine, Australian Technical and Advisory Group on Immunisation (ATAGI) has issued statement summarised as follows:
"TTS remains an extremely rare event among vaccine recipients. Experience in Europe has shown approximately  4–6 people in every one million people develop TTS in the 4-20 days after the first dose of vaccine. However higher rates have been reported in some countries, and among younger people. One person in Australia developed the syndrome after receiving the AstraZeneca vaccine.
While Australia currently has very low or no community transmission of COVID-19, this could change. The risk of serious disease and death in Australia remains, even as border controls and other measures continue.
The individual benefit-to-risk balance of vaccination with COVID-19 vaccine AstraZeneca in Australia varies with age. The risk of ongoing health issues and death from COVID-19 is highest in older age groups, particularly rising from 50 years of age. By comparison, the rate, and so possibility of disability and death from TTS may be higher in younger people.
 Please note that ATAGI has further recommended that:
The AstraZeneca vaccine should only be used in adults aged under 50 where the benefits clearly outweigh the risk for that individual and the person has made an informed decision based on an understanding of the risks and benefits.
People who have had the first dose of COVID-19 Vaccine AstraZeneca without any serious adverse effects can be given the second dose, including adults under 50 years.
The risk of developing this side-effect following receipt of the AstraZeneca vaccine is extremely rare;
The new age-based recommendations are made out of an abundance of caution and the benefits of the COVID-19 AstraZeneca vaccination outweigh the risks for the vast majority of people; and
That if you have received your first dose of the vaccine with no major adverse reaction, you are strongly encouraged to receive the second dose as planned."
Summary of changes:
There is a link between AstraZeneca COVID-19 vaccine and rare but serious condition (TTS).
AstraZeneca vaccine is safe and can be given to people over 50.
Pfizer vaccine is a preferred option for people under 50.
AstraZeneca vaccine should be given to people under 50 with caution, with informed consent, when the benefits of receiving the vaccine overweight risks.
People that have already had one dose of AstraZeneca vaccine are safe to have another dose as scheduled.
Other useful links:
************************************************************************************************************************
Updated 29 March 2021
Useful links regarding the AstraZeneca vaccine and your privacy information:
************************************************************************************************************************
The Australian Government has announced that the vaccination phase 1b is ready to commence.How does that work for the CBD Doctors Melbourne? We are ready to commence providing our patients with the vaccine.Our first delivery of the AstraZeneca vaccine is expected mid April.
There will be a small number of vials delivered weekly which has been determined by the Government.
We are hopeful that the vaccine will be manufactured in Melbourne by then and the number of vials available for Australians is going to be sufficient to deliver the vaccine quickly.
The first group to be vaccinated will be people over 70 years of age, Aboriginal and Torres Strait Islanders people older than 55 years of age, younger adults with a disability, chronic conditions, critical and high risk workers.
A process will be in place to prove a patient's eligibility.
We will update this site regularly.
Please refer to the below two documents early: