Australians Are Preparing For The COVID-19 Vaccine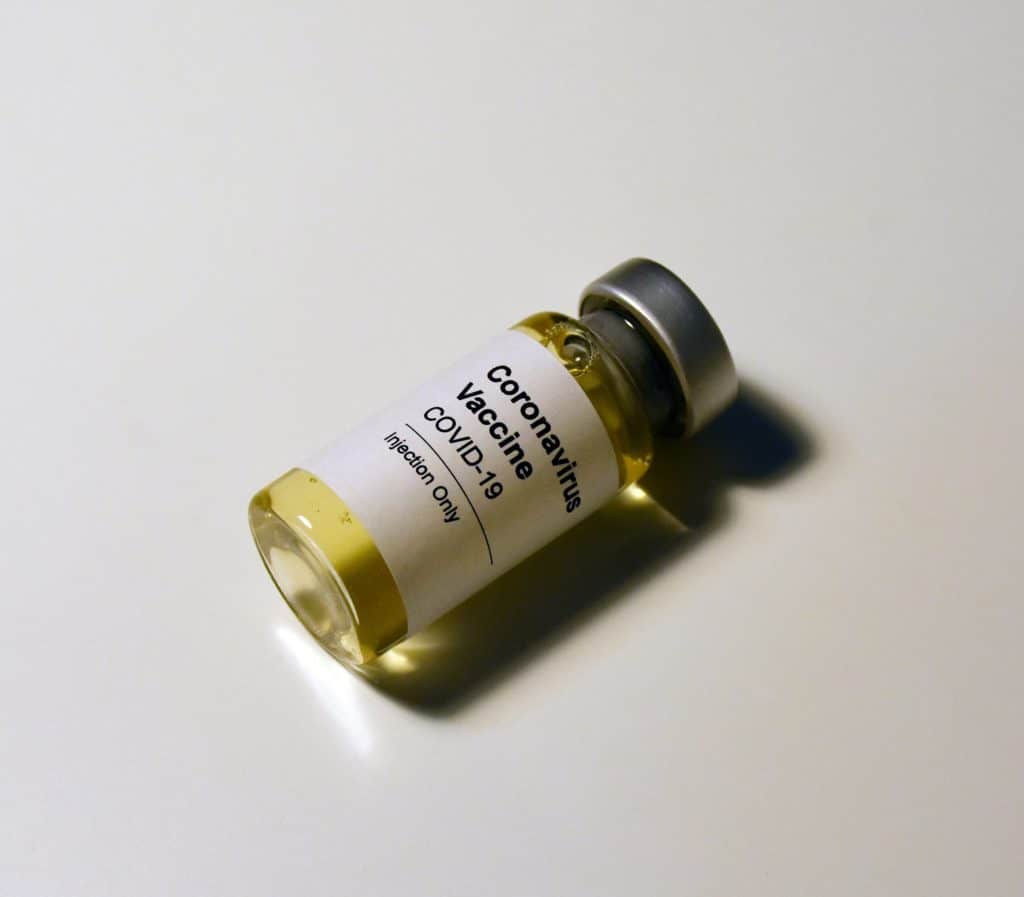 ***Stay up to update on our vaccine roll out here: https://www.cbddoctorsmelbourne.com.au/covid-19-vaccine-melbourne-3/ ***
***New post CBD Doctors Melbourne has been accepted to administer the Oxford-AstraZenca under phase 1b  https://www.cbddoctorsmelbourne.com.au/covid-19-vaccine-melbourne/ ***
CBD Doctors Melbourne has expressed it's interest in administering the COVID-19 virus vaccine (vaccine rollout). We expect to join a large group of general practices in vaccinating Australia's population. Guidelines from the Royal Australian College of General Practitioners, the Department of Health and Human Service, and the Therapeutic Goods Administration (TGA) will be followed.
Whilst the vaccine roll out planning continues to develop, we expect that we will be able to offer the vaccine to all of our patients within a reasonable time.  The vaccination process will start in mid-to-late February. Further updates will be provided on our website once we have further details.  Please note the vaccination is recommended for everyone but it is not mandatory.
Eligibility for the free COVID-19 vaccines is as follows:
all Medicare-eligible Australians; and
all visa-holders, excluding visa sub-classes 771 (Transit), 600 (Tourist Stream), 651 (eVisitor) and 601 (Electronic Travel Authority).
Our vaccination program roll out will be developed systematically to coincide with the national program. We will be carefully monitoring all the available information regarding all three COVID-19 vaccines, particularly safety, consents and monitoring any side effects.
Although we would like to incorporate the COVID-19 vaccine with the flu vaccine (during the same season) FLU VACCINES AND COVID-19 VACCINES CANNOT BE GIVEN TOGETHER ON THE SAME DAY. There should be at least two weeks between receiving the two different vaccines to reduce the potential side effects that may occur if the vaccines close together.
The COVID-19 vaccines may have similar side effects to the flu shot: fever, headache, aches and pains.
We will record the vaccine in our patients' records as a part of vaccination program and all of our patients will have the records available through their electronic health record.  Website link: https://www.myhealthrecord.gov.au/
TYPES OF COVID-19 VACCINES IN AUSTRALIA
The TGA rigorously assesses vaccines for safety, quality and efficacy before they can be used in Australia. The TGA is working with international counterparts, monitoring information on vaccine clinical trials, manufacturing and safety. This will ensure a safe and fast regulatory process for the COVID-19 vaccine in Australia. They may suspend any vaccine if it's proven to be unsafe or if any has unacceptable side effects.
Currently the following vaccines have been proposed (some under still under elevation) to be used in Australia:
Pfizer/BioNTech COVID-19 vaccine: Granted provisional approval by the TGA and will be the first one to be used in Australia. It is used in Australia for people 16 years of age and over. Two doses will be required at least 21 days apart. During the trials the worst side effects were fatigue (2%) and headaches (5%) after the second dose. The vaccine must be kept must be kept at -70° C, which requires specialist cooling equipment. Once thawed, the vaccine can be stored at 2°C to 8°C for up to five days. It is still unclear if the vaccine provides immunity for the disease as well as preventing infection. In the UK, the roll out to pregnant women and children was not included due to lack of testing in these groups. Useful links:
University of Oxford/AstraZeneca vaccine: Will be available for wider as it is easier to store and handle. The TGA is evaluating this vaccine's safety/efficacy in Australia and will likely approve it by the beginning-mid March 2021. It is being produced in Melbourne. The vaccine can be stored at temperatures between 2°C to 8°C. Early trials suggest the vaccine may prevent asymptomatic infection however, more research is required before this can be verified. Minimal side effects have been reported noting that there appears to be limited information on what these side effects are. Although there are some negative reports for elderlies over 80 there is limited data for any concerns. Useful link: https://www.bbc.com/news/health-55302595
Novavax: Phase 3 trials commenced in November 2020 in the UK, with interim data from the trial expected in the first quarter of 2021. Uselinks:
DOSAGE
All three COVID- 19 virus vaccines proposed to be used in Australia require two doses. There is another COVID-19 vaccine being produced (Johnson-Johnson), which may require only one dose. It is too early to comment if it is going to be approved in Australia.
ROLL OUT
The vaccines will be rolled out in the following groups order:
Quarantine and border workers, frontline healthcare worker sub-groups for prioritisation, aged care and disability care staff, aged care and disability care resident.
Elderly adults aged 80 years and over, elderly adults aged 70-79 years, other health care workers, Aboriginal and Torres Strait Islander people > 55, younger adults with an underlying medical condition, including those with a disability, critical and high-risk workers including defence, police, fire, emergency services and meat processing.
Adults aged 60-69 years, adults aged 50-59 years, Aboriginal and Torres Strait Islander people 18- 54, other critical and high-risk workers.
Remaining adult population > 18 years of age.
LOCATIONS
1000+ locations will manage the distribution of the COVID-19 sites will include GP respiratory clinics, general practices, state/territory vaccination clinics and Aboriginal Controlled Health Organisation clinics.
We will update you once with any progress COVID-19 vaccine rollout at CBD Doctors Melbourne. More information will be provided on our website.
In the meantime, we will continue to provide COVID-19 testing for anyone who has even mild symptoms or wants to travel (fee applies) offering same day results (for eligible patients).
Further information at https://www.cbddoctorsmelbourne.com.au/coronavirus-covid19-clinic-melbourne/