Welcome to CBD Doctors Melbourne

Melbourne's Full Service Medical Centre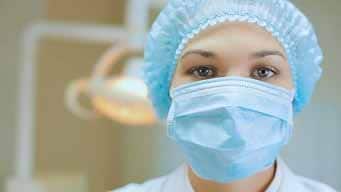 Due to the high number of calls, we encourage all our patients to book their appointments directly online. If you choose to call, we ask for your patience please and we will attend to you as soon as possible. 
We now provide supervised Rapid Antigen Tests (RAT) in 15 minutes for international travellers. We will print your result while you wait. QR codes are provided. Bookings can be made online. Cost: weekdays: $120 and weekends: $150. More information here. 
We only provide COVID-19 PCR testing for international departures. Cost $300. We provide results in 3 hours – the quickest in Melbourne. You can travel in the afternoon if you have your test at 10am, or if you are travelling in the evening you can have your test at 3pm. Cost $300.  QR codes are provided  with our international travel certificates. Bookings can be made ONLINE only. Please choose your date and time carefully.
Please note we don't provide tests for those travelling to and via China and Hong Kong. If you intend to stop over in Hong Kong we are NOT able to test you. 
 Telephone and video consultations: new patients and those that haven't attended  our clinic for a face-to-face consultation in the last 12 months will be charged a full consultation fee and there will be no Medicare rebate. 
Masks are mandatory. Strict infection control protocols are in place.
PLEASE NOTE: If you have a cough, sore throat, fever, or shortness of breath please book a TeleHealth Consultation online with one of our doctors for screening before attending the practice. 
 CLICK HERE to read about our COVID-19 (Coronavirus) testing clinic. 
Get a tour of Our Clinic
Female GPs (General Practitioners)
CBD Doctors Melbourne has three very experienced Female Doctors with a combined experience of 30+ years in the medical field industry. When you need to see a female practitioner in Melbourne CBD, then Dr Jelena Radosavljevic, Dr Hua Zhang or Dr Mitik-Dineva can assist you with all Women's Health services such as Pap Screening and Breast Checks, Sexual Health, Cosmetic Medicine, Family planning, Menopausal Changes and Medical Terminations of Pregnancy to name a few.
Area of Speciality
General Practice
Family Health
Cosmetic Medicine
Sexual Health
Women's Health
Languages Spoken
English
Serbian
Croatian
Mandarin
Dr Jelena Radosavljevic MBBS, FRACGP, FAChPM Female General Practitioner

Languages Spoken
English, Serbian, Croatian Profile Book

Dr Hua Zhang MBBS, FRACGP Female General Practitioner

Languages Spoken
English, Mandarin Profile Book
Male GPs (General Practitioners)
Area of Speciality
Mental Health
Travel Medicine
Sexual Health including Mirena and IUD insertions
Aviation Medicals
Men's Health
LGBTIQ Health
Languages Spoken
English
Mandarin
Cantonese
Serbian
Spanish
Clinical Psychologists
CBD Doctors Melbourne's psychology team is made up of an experienced group of Clinical Psychologists and Psychologists. We provide a comprehensive range of Psychology Services for all mental health related issues including Depression, Panic Disorders, PTSD, Stress Management, Sleep Disorders, Schizophrenia, Bullying and Relationship Counselling to name a few.
Area of Speciality
Depression
Social Anxiety
Panic Disorders
Adjustment Disorders
Stress Management
Sleep Disorders
Schizophrenia
Bullying
Relationship Counselling
PTSD
Languages Spoken
English
French
German
Hebrew
Dietitians
CBD Doctors Melbourne also employs an Accredited Practicing Dietitian in Melbourne CBD with plenty of life and professional experience in troubleshooting the challenges one faces in implementing positive health change. Jennifer Donnelly specialises in providing dietary services such as General Dietary, Nutrition Advice, Weight Management (including VLED program/bariatric patients), Diabetes (all types), Women's Health (including PCOS, pregnancy and pregnancy planning), Nutrient Deficiencies, Malnutrition and Children's Eating Behaviours to name a few.
Area of Speciality
General dietary
Nutrition advice
Weight management
Diabetes (all types)
Cardiovascular disease
Osteoporosis
Nutrient deficiencies
Malnutrition
Underweight
Children's eating behaviour