Welcome to CBD Doctors Melbourne

Melbourne's Full Service Medical Centre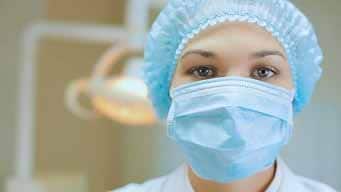 We have introduced pre-approvals for all appointments made online or over the phone. You will be required to provide your card details at the time of booking or the time of appointment confirmation. This will ensure bookings and payments are made easier by using secure online systems via booking engines. Please note:
– If you have entered your card details previously, for your next visit you can choose on the stored card or "add a new card", a different card will be needed if choosing the second option.
– Minimal fees are the minimum you can be charged, this fee does not include procedure costs, vaccines, or anything else.
– A non-attendance fee will be charged if you fail to show for your appointment, either over the phone or in person.
Please be patient and respectful.
Waiting times may vary, depending on both urgency and complexity of the patients doctors see. If you are unable to wait, talk to the receptionists about booking an appointment for another time. CBD Doctors Melbourne is making every effort to accommodate for all patients.
News at CBD Doctors Melbourne:
1. Information on changes to medicare can be found: here
2. Information on medical insurance can be found:  here
3. Book your skin check. More information: here  
4. BCG vaccine available for children between 3 months – 3 years more information: here
5. Medical cannabis prescribing available for selected conditions
6. Intravenous vitamins are available for selected symptoms  
7. Join our team. More information: here
Telephone and video consultations: new patients and those that haven't attended  our clinic for a face-to-face consultation in the last 12 months will be charged a full consultation fee and there will be no Medicare rebate. The exemptions are COVID-19 infection and pregnancy-related problems.
Please note: If you have a cough, sore throat, fever, or shortness of breath please book a TeleHealth Consultation online with one of our doctors for screening before attending the practice. 
Get a tour of Our Clinic
Female GPs (General Practitioners)
CBD Doctors Melbourne has three very experienced Female Doctors with a combined experience of 30+ years in the medical field industry. When you need to see a female practitioner in Melbourne CBD, then Dr Jelena Radosavljevic, Dr Hua Zhang or Dr Mitik-Dineva can assist you with all Women's Health services such as Pap Screening and Breast Checks, Sexual Health, Cosmetic Medicine, Family planning, Menopausal Changes and Medical Terminations of Pregnancy to name a few.
Area of Speciality
General Practice
Family Health
Cosmetic Medicine
Sexual Health
Women's Health
Languages Spoken
English
Serbian
Croatian
Mandarin
Dr Jelena Radosavljevic MBBS, FRACGP, FAChPM Female General Practitioner

Languages Spoken
English, Serbian, Croatian Profile Book

Dr Hua Zhang MBBS, FRACGP Female General Practitioner

Languages Spoken
English, Mandarin Profile Book
Male GPs (General Practitioners)
CBD Doctors Melbourne has four highly renowned and respected Male Doctors in Melbourne CBD who between them speak over four different languages including Cantonese, and Mandarin. All of the Male General Practitioners practice General Health with some specialising in Men's Heath, Travel Medicals, and Mental Health to name a few.
Area of Speciality
Mental Health
Travel Medicine
Sexual Health including Mirena and IUD insertions
Men's Health
LGBTIQ Health
Dr Josh Chian Shuin Ng MBBS, FRACGP, FAChPM Male General Practitioner

Languages Spoken
English, Cantonese, Mandarin Profile Book

Dr Hugh Leslie MBBS, FRACGP, Dip Obst RACOG, FACHI Male General Practitioner

Languages Spoken
English Profile Book
Clinical Psychologists
CBD Doctors Melbourne's psychology team is made up of an experienced group of Clinical Psychologists and Psychologists. We provide a comprehensive range of Psychology Services for all mental health related issues including Depression, Panic Disorders, PTSD, Stress Management, Sleep Disorders, Schizophrenia, Bullying and Relationship Counselling to name a few.
Area of Speciality
Depression
Social Anxiety
Panic Disorders
Adjustment Disorders
Stress Management
Sleep Disorders
Schizophrenia
Bullying
Relationship Counselling
PTSD
Jennifer Baillie Clinical Psychologist

Languages Spoken
English Profile